Every year during the holiday season, The Company Store donates $1.00 to the Ronald McDonald House New York for every pair of family pajamas sold. In 2020, some new styles were added to the assortment of pajamas sold on the site. To help customers navigate through the different pajama styles, I designed a landing page with product details and pajama styles broken out into categories for customers to shop. I also designed a consideration social ad telling a story around memorable moments you can have with family and loved ones while wearing family pajamas.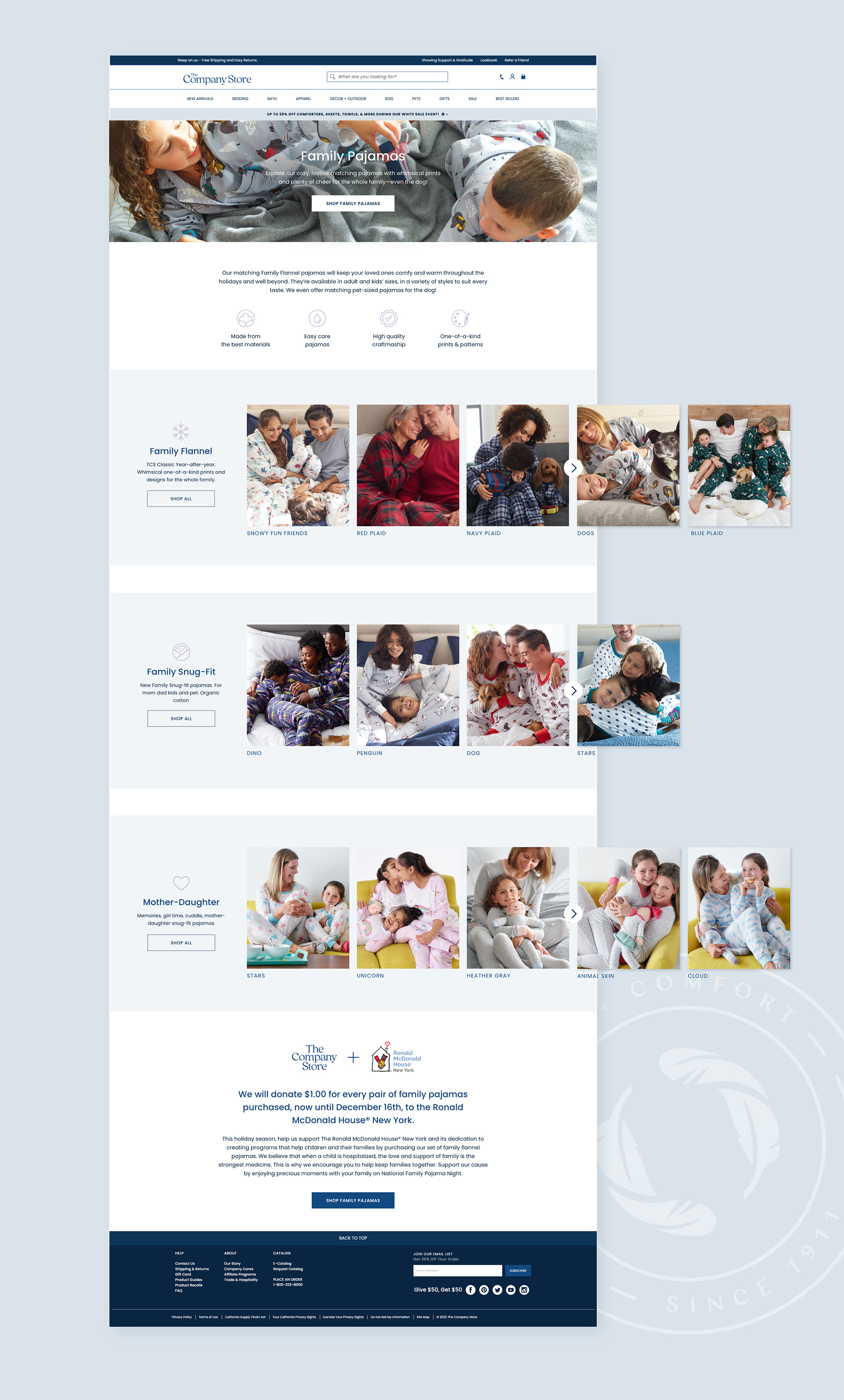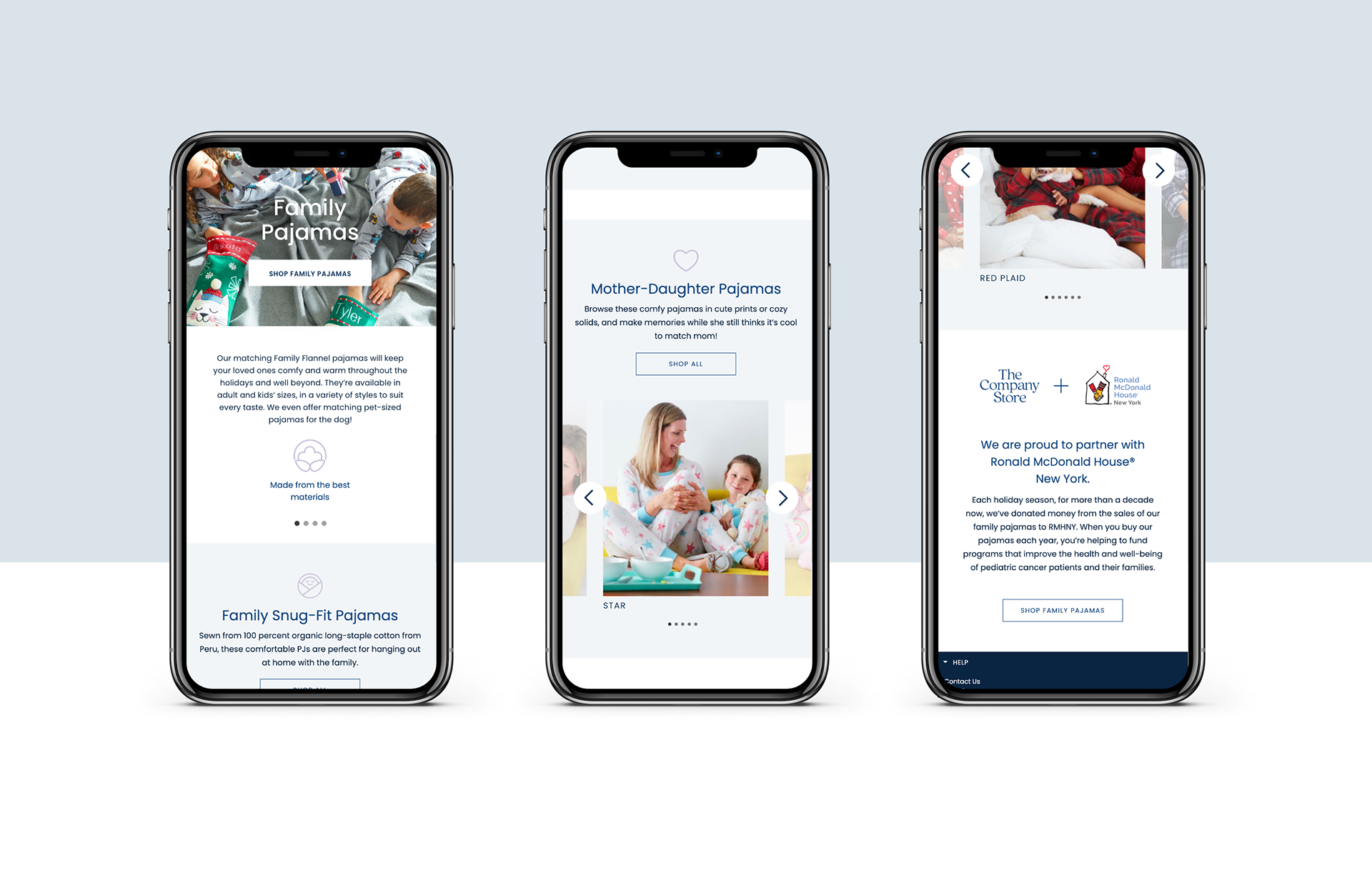 icons
We used icons to communicate product details and benefits, and to represent each category under the Family Pajama department. The product detail icons were taken from already existing icons from the The Company Store Brand. However, there were no icons that represented Flannel, Snug-Fit, and Mother-Daughter Pajamas, so I had to design think of symbols to represent each pajama style.
I used a simple snowflake illustration to represent Flannel, because flannel is a cold-weather fabric. I made a
new
 illustration for the Snug-Fit icon (bolded below). I made sure to keep the line weight similar to the already existing icons, so that they all looked cohesive. For mother-daughter, I used a simple illustration of a heart, because moms = ❤️️ social ad
I helped to storyboard and write copy for this particular social ad. The team wanted to focus on "memorable moments" but I wanted to take it a step further and name the different moments one could have with loved ones while wearing family pajamas. I came up with words like snuggly, cuddly, crazy, and merry, and the team narrowed it down to three that sounded good together.
We added a callout to the Ronald McDonald House New York donations to give customers an incentive to buy.
The The Company Store CEO loves pups, and The Company Store is one of the few brands that has dog pajamas, so we made sure to call it out at the end of the video!